Best of 2022: EH&S Guides and Cheat Sheets
To help EH&S professionals keep their knowledge sharp in between required trainings, Lion offers up a variety of free resources throughout the year. Lion instructors, researchers, and writers create these resources with three main goals in mind:
Answering frequently asked questions,
Simplifying complex compliance topics, and  
Updating readers about new or revised regulations.  
Of all the guides, cheat sheets, quizzes, and more we shared this year, these three were among the most popular based on reactions from Lion Members and e-mail subscribers:
Shipper's Guide to Hazmat Limited Quantities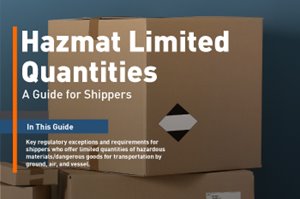 Taking advantage of exceptions to ship limited quantities of hazardous materials can save shippers time and money. This guide lays out key regulatory reliefs and exceptions for shipping hazmat limited quantities by ground, air, and vessel.
---
10 High-impact Hazmat Regulation Changes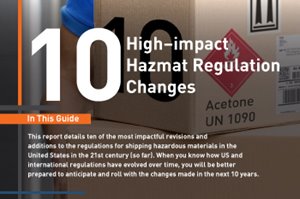 Significant regulatory updates have reshaped the way we ship and transport hazardous materials in the 21st century. This guide explores ten of the most impactful revisions and additions to the regulations for shipping hazmat in the US in the past decade.
---
25 Common Hazardous Waste Management Errors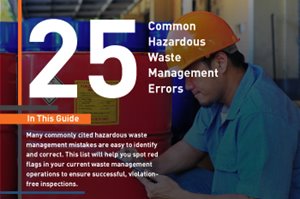 Civil penalties for RCRA hazardous waste violations are now as high as $80,000+ per day, per violation. Use this guide to identify many of the most common hazardous waste compliance errors to defend your organization's compliance record and bottom line.
---
More to Come in 2023
Stay tuned—there's a lot more on the way from Lion in the new year! The questions, reactions, and comments we receive from Members and email subscribers guide us as we work to create resources that are valuable and highly relevant to you.
Want to see something specific next year? Want clarity on a confusing element of the regulations? We want to hear from you!
Contact us through Lion.com
with questions or suggestions for guides, videos, blog articles, quizzes, or anything else you want to see from Lion in 2023.   
In the meantime, enrollment is open for next year's workshops and webinars! Browse the 2023 schedule to find expert-led 49 CFR, IATA DGR, IMDG Code, and RCRA training. 
Tags: best of 2022
Compliance Topics
Compliance Archives

I had a positive experience utilizing this educational program. It was very informative, convenient, and rewarding from a career perspective.
John Gratacos
Logistics Manager
The instructor does a great job at presenting material in an approachable way. I have been able to save my company about $30,000 in the last year with what I have learned from Lion!
Curtis Ahonen
EHS&S Manager
Best instructor ever! I was going to take my DOT training w/a different provider, but based on this presentation, I will also be doing my DOT training w/Lion!
Donna Moot
Hazardous Waste Professional
The course was very well structured and covered the material in a clear, concise manner.
Ian Martinez
Hazmat Shipping Professional
I attended training from another provider and learned absolutely nothing. Lion is much better. Hands down.
Nicole Eby
Environmental Specialist
The instructor did an excellent job presenting a very dry subject; keeping everyone interested and making it enjoyable.
Marc Bugg
Hazardous Waste Professional
My experience with Lion classes has always been good. Lion Technology always covers the EPA requirements I must follow.
Steven Erlandson
Environmental Coordinator
The instructor was very very informative, helpful, understandable and pleasant. This course answered many questions I had, being new to this industry.
Frances Mona
Shipping Manager
Lion is at the top of the industry in compliance training. Course content and structure are updated frequently to make annual re-training enjoyable. I like that Lion has experts that I can contact for 1 year after the training.
Caroline Froning
Plant Chemist
If I need thorough training or updating, I always use Lion. Lion is always the best in both instruction and materials.
Download Our Latest Whitepaper
This report details major changes for hazardous waste generators from US EPA's Generator Improvements Rule, as well as the latest updates from states that are still working to adopt new, stricter Federal requirements.
By submitting your phone number, you agree to receive recurring marketing and training text messages. Consent to receive text messages is not required for any purchases. Text STOP at any time to cancel. Message and data rates may apply. View our Terms & Conditions and Privacy Policy.