Best of 2022: Most-Read Lion News Articles
This week, we say thank you to every professional who counts on our weekly email alert for news and insights about hazardous materials, environmental, and health & safety regulations. We hope that Lion News makes your job a little bit easier.  
We wish you a joyful Thanksgiving full of family, food, and fun! Before the holiday weekend begins, here are five of our most read, most shared articles from 2022. 
Most Read Articles of 2022
1. Is This Alfredo Sauce Spill A Reportable Release?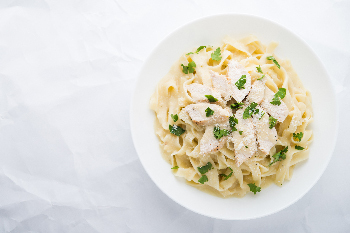 Most read in September 2022: A messy release of Alfredo sauce on a highway near Memphis, TN gave us a chance to consider release reporting rules under three major regulatory programs—the Hazardous Materials Regulations (HMR), Superfund, and the Clean Water Act.  
---
2. Proposed Rule for Worst-Case Hazardous Substance Release Plans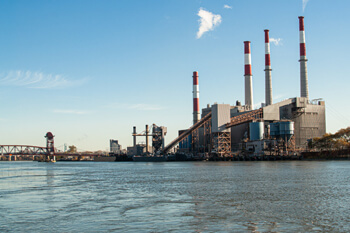 Most read in May 2022: Stakeholders submitted nearly 30,000 comments on a proposed rule to require some facilities to plan for a "worst case" hazardous substance release.
---
3. 10 Most Cited OSHA Violations of 2022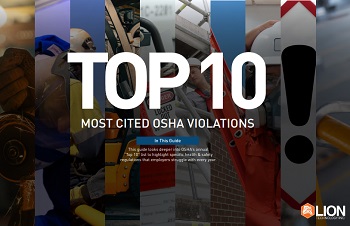 Most read in October 2022: See the 10 most cited OSHA violations for FY 2022. Then dig deeper with a report that goes beyond the list to highlight specific requirements that employers frequently overlook.
---
4. Surprise Hazmat Inspection Blitz Finds 1,700 Violations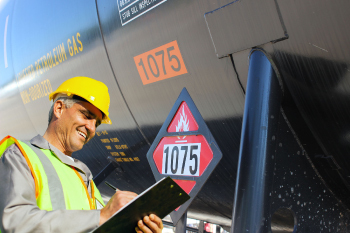 Most read in November 2022: Over 6,600 packages containing hazardous materials were inspected during roadside checks in the US and Canada during an unannounced five-day inspection blitz earlier this year.
---
5. Can a RCRA Satellite Area Be Inside a Central Accumulation Area?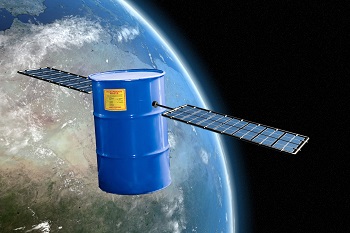 Most read in July 2022: The RCRA hazardous waste regulations make an important distinction between two types of areas within a facility that generates hazardous waste—satellite accumulation areas (SAA) and central accumulation areas (CAA).
---
Last 2022 Workshops: Philadelphia and Hartford
The final Lion workshops of 2022 come to Philadelphia and Hartford next month. Join an expert instructor for reliable, up to date training that prepares you to navigate and apply complex RCRA hazardous waste, US DOT (49 CFR), and IATA DGR regulations in 2023.
RCRA Hazardous Waste Management
| | |
| --- | --- |
| Philadelphia | December 5—6 |
| Hartford | December 12—13 |
Hazmat Ground Shipper Certification (DOT)
| | |
| --- | --- |
| Philadelphia | December 7—8 |
| Hartford | December 14—15 |
Hazmat Air Shipper Certification (IATA)
| | |
| --- | --- |
| Philadelphia | December 9 |
| Hartford | December 16 |

2023 Workshops kick off in Atlanta and Nashville in January.


Tags: best of 2022
Recent Posts
Compliance Topics
Compliance Archives

Lion provided an excellent introduction to environmental regulations, making the transition to a new career as an EHS specialist less daunting of a task. Drinking from a fire hose when the flow of water is lessened, is much more enjoyable!
Stephanie Weathers
SHE Specialist
This course went above my expectations from the moment I walked in the door. The instructor led us through two days packed with useful compliance information.
Rachel Stewart
Environmental Manager
I will never go anywhere, but to Lion Technology.
Dawn Swofford
EHS Technician
Excellent class, super instructor, very easy to follow. No rushing through material. Would like to take his class again.
Lawrence Patterson
EH&S Facility Maintenance & Security Manager
Lion is my preferred trainer for hazmat and DOT.
Jim Jani
Environmental Coordinator
The instructor made the class enjoyable. He presented in a very knowledgeable, personable manner. Best class I've ever attended. Will take one again.
John Nekoloff
Environmental Compliance Manager
The instructor does a great job at presenting material in an approachable way. I have been able to save my company about $30,000 in the last year with what I have learned from Lion!
Curtis Ahonen
EHS&S Manager
Convenient; I can train when I want, where I want.
Barry Cook
Hazmat Shipping Professional
Lion courses are the standard to which all other workshops should strive for!
Brody Saleen
Registered Environmental Health Specialist
Course instructor was better prepared and presented better than other trainers. Course manual and references were easier to use as well.
Marty Brownfield
Hazardous Waste Professional
Download Our Latest Whitepaper
Use this guide to spot which tanks and substances are regulated under EPA's Underground Storage Tank program, and which are excluded as of October 2018.
By submitting your phone number, you agree to receive recurring marketing and training text messages. Consent to receive text messages is not required for any purchases. Text STOP at any time to cancel. Message and data rates may apply. View our Terms & Conditions and Privacy Policy.