EPA Enforcement Roundup: Week of 11/6
US businesses are subject to complex, overlapping environmental regulations related to air emissions, discharges to water, hazardous waste management and disposal, oil spills, chemical management, and more. Failure to comply with all applicable US EPA requirements can result in future liability and civil penalties as high as $100,000+ per day, per violation.
The EPA Enforcement Roundup highlights enforcement actions that offer insight into how and why US EPA and state partners assess penalties for noncompliance for environmental regulations.
All violations or claims discussed below are alleged only unless we say otherwise, and we withhold the names of organizations and individuals to protect their privacy.
Your EPA Enforcement Roundup for this week:
A waste recycler & industrial hygiene company will pay to resolve alleged RCRA violations in multiple Midwest states.
Due to multiple alleged violations of the Resource Conservation and Recovery Act, the company must pay $95,781 in penalties. US EPA specified that the recycler failed to manage hazardous waste containers adequately, including labeling, inspecting, and separating wastes that are incompatible.
The recycler also allegedly improperly managed used oil and did not maintain adequate hazardous waste records.
---
An Illinois-based beverage packaging manufacturer must spend $2.3M to resolve alleged Clean Air Act violations.
US EPA proposed a consent agreement and final order with the manufacturer the requires the company to make corrective actions at its facility, pay a $256,973 civil penalty, and spend $2.1M on a supplemental environmental project to reduce hazardous air pollutants.
The company allegedly failed to control hazardous air pollutants at its facility, failed to meet fuel specifications for its boilers, and failed to close washer windows/hoods during operation.
The $2.1M will go toward installing 10 new mechanical aerators in the wastewater treatment system and relocating the outfall location. These changes will allow the manufacturer to monitor flow more accurately and decrease the total suspended solids at the outfall.
The corrective actions include maintaining a capping valve repair and replace program, hiring an inspector to inspect the plant and equipment, verifying compliance with the Agency, and more.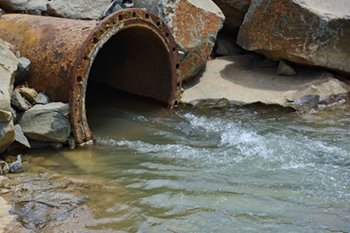 ---
A New York chemical distributor settled with US EPA and agreed to $231,300 in penalties over alleged chemical reporting violations.
After finding alleged Emergency Planning and Community Right-to-Know Act (EPCRA) violations at two of the distributor's facilities in New York, EPA proposed a $231,300 civil penalty to resolve allegations that the company failed to properly report volumes of managed and released ammonia, methanol, nitric acid, and toluene from 2019 to 2021.
EPCRA requires accurate chemical reporting to help people to understand the potential risks posed by potentially dangerous chemicals stored/released in their communities.
---
Catch the Last Complete EPA Regulations Training of the Year! 
Want a clearer idea of how major EPA air, water, and chemical programs all fit together to affect your site's activities? Join in on the next Complete Environmental Regulations Webinar on December 14–15 at Lion.com.
EH&S professionals who attend can identify the regulations that apply to their facility and locate key requirements to achieve compliance with the Clean Air and Clean Water Acts to EPCRA, TSCA, Superfund, and more. Prefer to train at your own pace? Try the interactive online course.
Recent Posts
Compliance Topics
Compliance Archives

The online course was well thought out and organized, with good interaction between the student and the course.
Larry Ybarra
Material Release Agent
I was able to present my scenario to the instructor and worked thru the regulations together. In the past, I attended another training firm's classes. Now, I have no intention of leaving Lion!
Diana Joyner
Senior Environmental Engineer
Convenient; I can train when I want, where I want.
Barry Cook
Hazmat Shipping Professional
Lion courses are the standard to which all other workshops should strive for!
Brody Saleen
Registered Environmental Health Specialist
The instructor's energy, enthusiasm, and knowledge of the subject make the class a great learning experience!
Brian Martinez
Warehouse Operator
These are the best classes I attend each year. I always take something away and implement improvements at my sites.
This is the best RCRA training I've experienced! I will be visiting Lion training again.
Cynthia L. Logsdon
Principal Environmental Engineer
Lion is my preferred trainer for hazmat and DOT.
Jim Jani
Environmental Coordinator
The instructor was very dedicated to providing a quality experience. She did her best to make sure students were really comprehending the information.
Stephanie Venn
Inventory Control Specialist
We have a very busy work schedule and using Lion enables us to take the course at our own time. It makes it easy for me to schedule my employees' training.
Timothy Mertes
Hazmat Shipping Professional
Download Our Latest Whitepaper
Explore ten hazardous waste management errors that caused generators in California the most trouble last year.
By submitting your phone number, you agree to receive recurring marketing and training text messages. Consent to receive text messages is not required for any purchases. Text STOP at any time to cancel. Message and data rates may apply. View our Terms & Conditions and Privacy Policy.